Comprehensive consulting and individual project development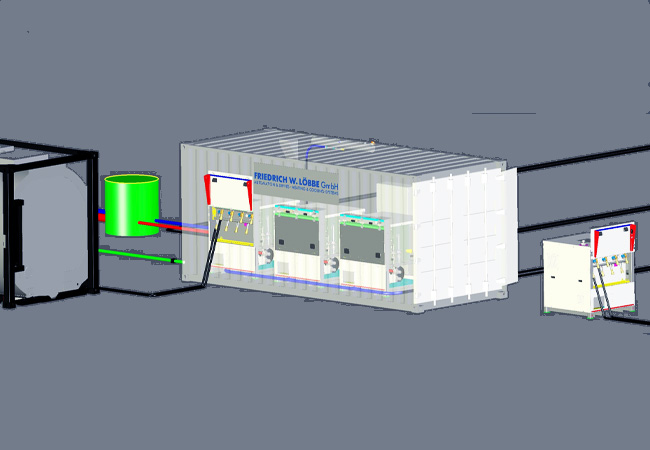 Our company Friedrich W. Löbbe GmbH offers a wide range of cooling and heating systems for various requirements and industries. It can be difficult to find the right system, especially if you are not familiar with the technical details and functions. For this reason, we have developed a configurator on our homepage to help you find the most suitable system for you. This configurator asks you specific questions about your requirements and uses them to determine the right solution.
However, if you are still not sure which system is best for you, please feel free to contact us. Our experts will be happy to share their extensive experience and knowledge to help you make the right decision. You can reach us by email at info@fwloebbe.de or by phone at +49 2403 95114-0 to arrange a consultation.
If none of our systems is suitable for your needs, we also offer customized solutions. We plan and implement projects in close consultation with our customers to ensure that we find the best solution for their individual requirements. Our years of experience in the industry allow us to know and apply the latest technologies and best practices to achieve the best results for our clients.
We are always willing to take time with our customers and answer their questions and concerns. We pride ourselves on providing quality products and services that are tailored to meet the specific needs of our customers. Contact us to discuss your requirements and work together to find the best solution to your problems.