aflex heating and cooling system with agitator for tank containers
The highly flexible aflex electric heating and cooling system, with an additional agitator in the tank container, ensures an even more uniform temperature distribution. At the same time, sedimentation – the formation of a deposit – is effectively reduced. With a preflow temperature of -15 °C to 85 °C, aflex reliably brings the contents of tank containers to the right temperature and maintains it. This already covers 90 % of all applications for cooling or heating systems. aflex is compatible with virtually all tank containers on the market – for retrofitting as well. Modular in design, each system results in an individual and maintenance-friendly design with many expansion options.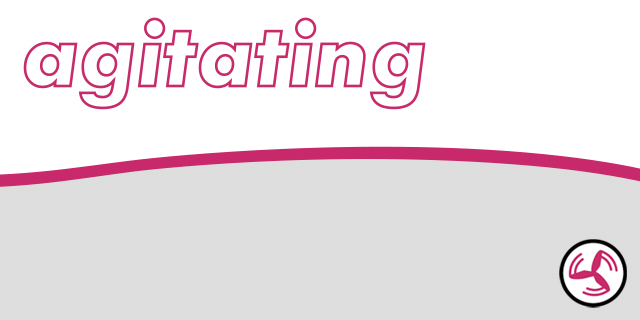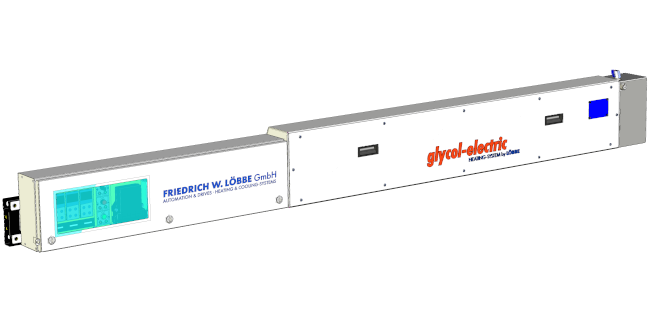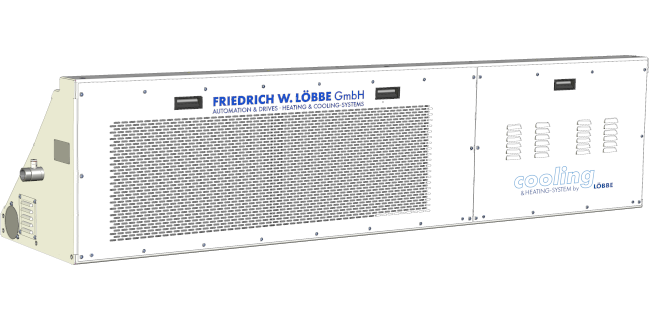 Function
aflex tempers the tank contents – indirectly via the container's outer wall – and keeps it moving in a controlled manner via an agitator. For cooling or heating, the circulation pump transports a cooling/heating transfer medium in a closed circuit through the half-pipes, which are normally used for steam heating. The cold/heat transfer medium is a glycol-water mixture which is hygienically safe for food. Cooling, heating and agitating are fully automatic, depending on the operating mode. The preflow temperature at which the cooling/heating transfer medium flows into the container's pipe circuit can be set with high precision. In this way, even very temperature-sensitive products are protected from loss of quality due to contact temperatures that are too high or too low.
aflex has a screw-in heating element with an output of up to 12 kW as standard. In heating mode, the heat transfer medium, which is strictly separated from the container contents, is quickly and reliably heated to the set temperature using the principle of a continuous flow heater. Optionally, aflex can be extended with a cooling system, consisting of a refrigeration compressor and a plate heat exchanger, to form a cooling and heating system. In cooling mode, the heat exchanger extracts thermal energy from the glycol-water mixture. The refrigeration compressor has an output of 8.5 kW at an evaporation temperature of -10 °C.
A corrosion-protected, powder-coated stainless steel housing safely protects the cooling circuit, refrigeration compressor, heater and heat exchanger from mechanical and weather effects. For particularly high resistance to vibrations during intermodal transport by ship, train or truck, the housing is additionally reinforced and all components are mechanically decoupled with flexible connections. The aflex is mounted upright on the crossbeam or suspended from the container.
All electrical control and regulating elements are housed in their own robust and splash-proof stainless steel housing. It is mounted either horizontally on or behind the crossbeam or vertically on the front side of the tank container. Thanks to the flexible installation options, the entire system fits almost any tank container design without affecting the external dimensions. For this purpose, the housing shapes are specially adapted to the typical round tank shape. Operating elements can be arranged in such a way that they remain accessible even when stacked closely together – for example, during transport by ship.
Power is supplied via a 4 or 5-pole 32A CEE socket according to industry standards. The aflex's multi-voltage system operates in the range of 380 V to 440 V with 50 or 60 Hz. Phase monitoring ensures a clockwise rotating field at all times; this enables the circulating pump to function safely with maximum efficiency.
aflex can be connected and retrofitted to the connections of the steam heating systems of virtually all tank containers on the market. The highest efficiency is achieved with versions that are also equipped with half-pipes on the top of the tank container. All pipe and hose connections are designed to be as short as possible in order to reduce line losses. Pressure equalisation of the self-contained system is fully automatic via a diaphragm in the expansion tank supplied.
aflex
Here you can download the complete data sheet.
Sorry, there is no datasheet available for aflex at the moment!