gflex heating system for tank containers
Our system series gflexLC, gflex & gflexHP are pure electric heating systems. All three systems are compatible with almost all tank containers on the market – also for retrofitting. Modular in design, the result of each system is an individual and also maintenance-friendly design with many expansion options.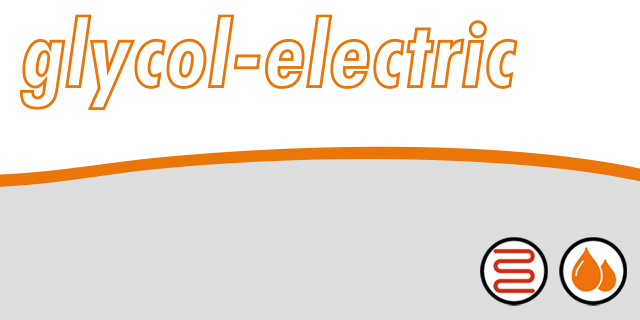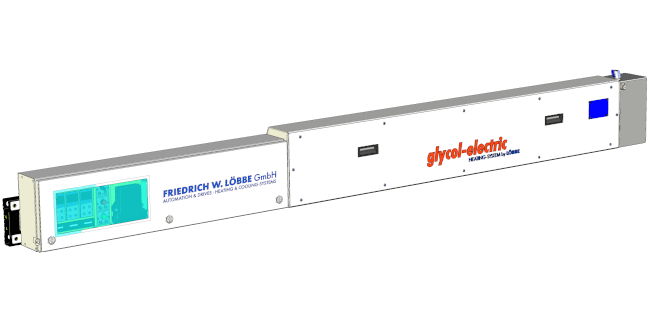 Function:
gflexLC, gflex & gflexHP temper the tank contents indirectly via the outer wall of the container. For this purpose, the circulation pump conveys a heat transfer medium in a closed circuit through the half-pipes, which are normally used for steam heating. The heat transfer medium is a food-hygienically safe glycol-water mixture. The electric heater installed in our system, with one or optionally two heating elements, is part of the closed circuit. All components of the three systems are equally reliable and robust.
In heating mode, the electric heater integrated in the system heats the heating medium. The heating of the heat transfer fluid is carried out according to the principle of a continuous flow heater, thereby the fluid is strictly separated from the customer's product. The power supply for the system is provided by an industry standard 380-440V CEE plug. Heating is fully automatic. The flow temperature at which the heat transfer medium flows into the container's pipe circuit can be set with high precision. As a result, even very temperature-sensitive products are protected from loss of quality due to too high contact temperatures.
gflex is the standard version of all electric heating systems. It has all standard functions and constitutes the basic equipment of all heating systems, through some options extended equipment functions can be retrofitted. However, there are significant differences with the gflexLC, because the gflex system, unlike the gflexLC, is equipped with a high-quality stainless steel three-phase pump and can therefore operate in an outdoor temperature range of up to -20°C. In addition, the gflex system is multi-voltage capable and has extended safety functions. A controller with data interface for a telematic system is installed as standard equipment. Optionally, this controller can also be equipped with a PLC control. With both options, the gflex version is always ready to be used with a telematics system. gflex can be operated with a flow temperature of up to 95°C and optionally with a flow temperature of up to 110°C.